About Us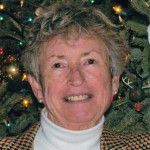 Patricia Schuman
Patricia Schuman has been a professional landscape lighting designer and contractor since 1999. In that time she has built one of Michigan's most respected landscape lighting businesses. The entire team shares Pat's commitment to fine work. Artistic vision and technical expertise are what sets Schuman Landscape Lighting apart.

Paul Romanowski
Paul Romanowski is now co-owner with founder, Pat Schuman. Paul joined the company as a service technician in 1999. Since then he's lead the field-work team as foreman, and has been responsible for sales and design. Paul Romanowski holds a degree from University Michigan and has extensive knowledge of the industry and commitment to customer service.
A "Light" Touch
The company's portfolio of work demonstrates Pat's philosophy of illuminating the subject first. Rarely will you see a lighting fixture, rather, you only see the objects she has artfully lit. This is a subtle concept, but it is the trademark of Pat's work. Less skilled contractors tend to over-light and flood a subject with so much light that it becomes out of balance with the entire landscape. Pat Schuman's lighting designs produce exactly the effect that is called for: subtle, natural or dramatic. Schuman Landscape Lighting is known for beautiful solutions to challenging and unusual situations.
What Kinds of Projects We Do
From modest bungalows to the grandest estates, well-designed lighting is a worthwhile investment. We treat every project with the same care and attention to detail. There is no one-size-fits-all approach. Each project is treated as a custom design.
Equipment
Schuman Landscape Lighting uses only the finest equipment carefully selected for each specific project – and does not sell one particular brand of fixture or equipment. Our technical expertise working with this specialized equipment ensures a functioning and beautifully designed lighting plan for clients.
Quality, Trust & Respect
Trust and respect have been the foundation of Schuman Landscape Lighting's success over the years. Reputation and respect are valued here as much as the work we do for our clients. If you see quality in our work, it is backed by respect for our clients and an understanding that our clients have entrusted us with an important responsibility.